About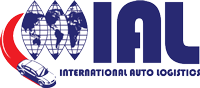 International Auto Logistics (IAL), a subsidiary of the IAP Group, is a special purpose company designed and built to provide highly competent quality driven automotive transportation and logistics services to the U.S. Government and related services.
Under the Global Privately Owned Vehicle Contract III (GPC III), IAL provides comprehensive Privately Owned Vehicle (POV) shipping and storage services for U.S. Service Members, Department of State and Department of Defense Personnel. IAL and its partners operate Vehicle Processing Centers (VPCs) across the globe transporting over 60,000 vehicles annually, in addition to providing long term storage facilities, housing thousands of POVs here in the United States. Our highly trained and dedicated staff stand ready to serve each of our Service Members to the very best of our ability and as a global team we are prepared to meet even the most challenging moves.
Each POV that IAL handles is carefully inspected, not just when the vehicle is accepted at the VPC but at every point along the way as the vehicle moves from one leg to the next. If your vehicle is placed in storage, our professional maintenance staff will perform monthly maintenance to ensure it is ready when you return. You can even check on your vehicle's transportation progress or maintenance history right here on our website!
IAL prides itself on providing the best possible experience for our Service Members and we're dedicated to offering the following features in support of that commitment:
Security
All of our facilities are well lit, fenced and are equiped with security systems and/or guard service.
Quality Assurance
All of our facilities are regularly inspected by a dedicated team of Quality Assurance inspectors. In addition, our facilities staff are trained and certified by IAL on all job functions in order to ensure consist, high-quality performance of their duties.
Our Customer Care Department provides each of our customers expert handling of their inquiries and insures even the most sensitive of transportation moves is handled in a respectful and dignified manner.
Quality is a process, not a destination, and all IAL facilities undergo continuous process improvements based on the experience of our staff and feedback from the Service Members we serve.
TRAX - Transportation Reporting and Cross "X" Functional System
IAL's TRAX system is based on one of the most advanced transportation logistics software systems in the world. IAL has fine-tuned and customized TRAX for the specific needs of POV care, transportation management and complete in-transit-visibility (ITV). TRAX allows IAL, its partners, and the Service Members to know exactly where every vehicle is, whether that is in storage, at a VPC, on a truck, or half-way across an ocean.
Along with IAL's PCSMyPOV.com website, Service Members are also given unprecedented access to the status of their vehicles, ETA for delivery, and service histories.
NEW BUSINESS DEVELOPMENT
If you have a transportation or logistics need, please do not hesitate to contact us via this website or call us at 912-280-6000.
How to Contact Us
International Auto Logistics
110 Office Park Lane
Suite 200
Saint Simons Island, GA 31522
Toll Free: 855.389.9499